MW-JZQ-86A / Needle-Detector-MW-JZQ-86A
MW-JZQ-86A Platform-type Needle Detector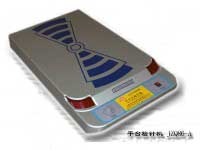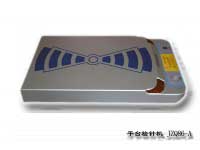 Product Introduction
MW-JZQ-86A Platform-type Needle Detector It's called the desk needle detector. It's updated product of JZQ-86A/B (plastic outside box), it outside box is made by aluminum alloy to make this machine more solid and durable, which greatly improve the anti-disturbance ability and sensitivity.
Applicable
used to detect the broken needle, razor blade, and metal fragment, ferromagnetism metal such metal impurities in small, thin clothing, plush toys, ties, towels, scarves, socks, zips, medicine, and food and so on.
Features:
Japanese technique, computer chip integrated circuit. Aluminum alloy outside box (better stability)
Has high sensitivity and strong anti-disturbance ability, can last long time to work, the efficiency can reach 100% as long as operate it accordingly.
When detect out the broken needle or Fe, will alarm by sound and light.
Adjust the sensitivity between 0-10 level.
Specifications
| | |
| --- | --- |
| Model | MW-JZQ-86A Platform-type Needle Detector |
| Detection Method | Magnetic field induction, digital circuit |
| Detection Sensitivity | Fe>Φ0.8mm |
| Detection Adjustment | computer control |
| Size | L660mm×W365mm×H70mm |
| Detection Area | L500mm×W200mm |
| Alarm Method | Alarm by sound & light |
| Power Supply | Ac220V 50-60Hz |
| Power | 30W |
| Material | Aluminium Alloy |
| Net Weight | About 10KG |